If you prefer, you can view events in a monthly calendar.
Save the date: See a list of important dates for the coming year.
Upcoming Events: Pastoral Council
Yard Work for the Elderly Service Project
Saturday, February 24th
Join us as we do some yard work for the senior citizens in our neighborhood. All ages are welcome, but children who are in 7th grade or younger must be accompanied by a parent. Sponsored by The Crew Teen Leadership Program in cooperation with SAJE Senior Ministry. 
Knights of Columbus Pancake Breakfast
Sunday, February 25th
Please join us for the next All-You-Can-Eat Pancake Breakfast sponsored by the Knights of Columbus.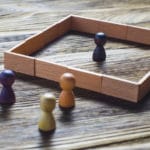 Hearing God's Call For Racial Reconciliation: Church Teachings on Solidarity and Equality
Sunday, February 25th
The Faith in Action Committee is hosting a six week Lenten reflection and discussion group on racism. This week we'll be talking about the history of segregation in our community as well as what the Catholic Church says about the sin of racism. 
PSR Stations of the Cross K- Grade 4
Monday, February 26th
PSR Stations of the Cross is scheduled for Monday evening, February 26th beginning at 6:45 p.m. in Church.
Lenten Fish Fry
Friday, March 2nd
Fish Fry sponsored by SJM Home School Organization
Lenten Fish Fry
Friday, March 9th
Home and School sponsored event.
Luke 18 – Confirmation Retreat
Friday, March 9th to Sunday, March 11th
Luke 18 is a part of the Confirmation preparation program at St. Justin Martyr.
SJM School Spring Play
Thursday, March 15th