If you prefer, you can view events in a monthly calendar.
Save the date: See a list of important dates for the coming year.
Upcoming Events: Worship and Sacraments Commission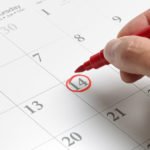 Celebration of the Sacrament of Confirmation
Sunday, May 14th
The celebration of the Sacrament of Confirmation for the Class of 2017 is set for Sunday, May 14, 2017. Confirmation will take place at the Cathedral Basilica beginning at 2;30 p.m.
Feast of St. Justin Martyr
Thursday, June 1st
St. Justin was born in Samaria at the beginning of the second century. After spending years studying pagan philosophies, his quest for religious truth led him to investigate the Christian religion, which he found answered the great questions of life and existence better than pagan philosophy. Already impressed by the zeal of Christian Martyrs, he became a convert to the Christian faith.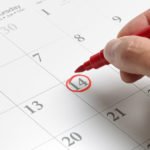 Confirmation Rite of Enrollment for Class of 2018
Saturday, June 3rd to Sunday, June 4th
Confirmation Rite of Enrollment for the Class of 2018 at ALL Masses on June 3rd and 4th, 2017.