Links: Parish School of Religion
Guide Book of Ministries
Would you like to get involved in any of our Parish Ministries or Organizations? Here is a quick reference for the many ways you can contribute your time and talent.
Safe Environment Office
Please help us keep all children safe. We need your assistance to comply with the Archdiocesan Safe Environment Program.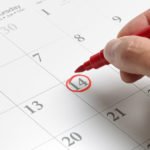 2017-18 PSR Calendar
SJM Parish School of Religion 2017-18 Calendar