All Documents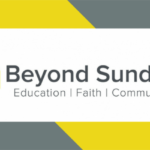 Beyond Sunday 2017 Spring Progress and Impact Report
Beyond Sunday is doing so much good, not just here at St. Justin Martyr, but all around the Archdiocese. Reading time: 54 seconds...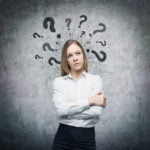 Saint Justin Martyr Website Instructions
Do you have some questions about how to use the new website? This guide will introduce you to the different types of content on the website and how you can add your own content.
Saint Justin Martyr Parish Logos
This new logo is the culmination of many months of work, beginning with the Pastoral Council's recommendations around strategic communications within the parish.
Website Instructions – Reset Your Password
Did you forget your password for the St. Justin Martyr website? This document provides step by step instructions to reset your password.
2016-2017 SJM School Family Handbook
This student and parent handbook provides basic information to help you throughout the school year. We welcome you to St. Justin Martyr School.
Alumni Information Needed
We need your help to update our database with ALL school and PSR graduates.
2016-17 Parish School of Religion Registration Form
PSR Registrations for 2016-17 school year are now being accepted. ALL PSR families are required to complete the 2016-17 registration form and Stewardship Pledge form in order to register for PSR.
2016-2017 Middle School Handbook
The Middle School Handbook contains information specifically regarding Middle School activities and policies.
2016 Physical Examination Form
Physicals and updated immunization summaries are required yearly for Preschool, the first year you enter school, and for Kdg, Third Grade and Sixth Grade.
2016 Stewardship Commitment Form
Please help "Build My Church" by completing our annual stewardship commitment form.
2016 Medical History Form – Completed yearly by parents
Beginning with school year 2016-2017, the Medical History Form must be completed by the parents and submitted to the School Nurse.
Be Our Bread Scrip Order Form (Expanded)
Please consider using scrip while doing your holiday shopping. When doing so, a percentage of your purchases will be donated to the parish.
Server Schedule December 2016 through February 2017
Thank you for your service to our parish. If you are unable to serve on the day appointed, please find a substitute.
Server Schedule for June through August, 2016
June through August Server Schedule
Maker Fun Factory 2017 VBS – Volunteer Form
Volunteer registration form for 2017 VBS Maker Fun Factory
Maker Fun Factory VBS 2017
Participant registration form for 2017 Vacation Bible School
Preliminary School Calendar 2017-2018
Here is the school calendar.
Private: St. Justin Martyr School Family Phone List
Here is the St. Justin Martyr Family Phone List for the 2016-2017 school year.
Private: SJM School Weekly Newsletter – 4.27.17
Here is the newsletter dated April 27, 2017.
Private: SJM School Weekly Newsletter – 4.13.17
Here is the school newsletter date April 13, 2017.