If you prefer, you can view events in a monthly calendar.
Save the date: See a list of important dates for the coming year.
Upcoming Deadlines
Upcoming Events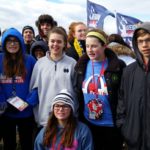 March for Life in Washington DC
Wednesday, January 17th to Sunday, January 21st
Thirteen teenagers and five chaperones from St. Justin are going on a pilgrimage to Washington DC for the annual March for Life. Please pray for the success of our trip and a conversion of hearts in our nation as we witness for the dignity of all human life.
TMIY! – Men's Ministry Group
Thursday, January 18th
Welcome to the spring semester of The Unveiling of Love!  Desire was at the heart of our fall semester, and this week, the question is raised: "What are the desires of your heart?"
TMIY! – Men's Ministry Group
Thursday, January 25th
Last week, we heard about Blessed Charles de Foucauld and the transformation that took place in his life. This week, we'll hear about the three stages of spirituality: the purgative stage, the illuminative stage, and the unitive stage.
Teen Movie Night and PJ Party
Saturday, January 27th
Eighth graders and high school students are invited to a movie night in the rectory basement. Get comfortable and wear your PJ's if you like. Popcorn, soda, and other refreshments will be provided.
Week of Prayer for Christian Unity
Sunday, January 28th
Join Christians from around the region & from many traditions in praying for Christian Unity.
Celebration of Blessings
Saturday, February 3rd
The Celebration of Blessings is simply an evening to come together to celebrate all the ways God has blessed us in each other.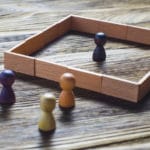 Faith in Action Speaker: Why Is St. Louis So Segregated?
Wednesday, February 7th
DID YOU KNOW? St. Louis is one of the most racially segregated cities in the United States. E. Terrance Jones, Ph.D author and University of Missouri-St. Louis professor will speak about racial inequity and the history of segregation in St. Louis
Lenten Fish Fry
Friday, February 16th
Fish Fry sponsored by SJM Home School Organization